Melissa Best: Missing mom from Illinois



Police are searching for missing Melissa Ann Best, 34, who dropped her daughter off at an apartment complex in Round Lake, Illinois and has not been seen since.

Melissa was last seen on Friday, April 15, when she dropped off her 15-year-old daughter at a friend's house at the Rosewood Apartments at 216 W. Forest Avenue in Round Lake. Melissa drove away in her green 1993 Pontiac minivan with gray trim. Illinois license plate A770405.

"This is not consistent of any kind of past behavior," said Round Lake Park Police Chief George Filenko said. "This is highly uncharacteristic."

Melissa also has a 13-year-old son and a husband. She is a stay-at-home mother.

"She doesn't carry a cellphone and she doesn't have any credit cards. There is no way to track her electronically," said Filenko.

She was wearing a gray hooded pullover with "Chicago" printed on the front and blue jeans. She has brownish-blond hair and hazel-colored eyes. She is 5-foot 4-inches tall.

Anyone with information is asked to call police at 847-270-9111

Annabeth

Supreme Commander of the Universe With Cape AND Tights AND Fancy Headgear





Job/hobbies

: Being a Dingbat takes all my time



ROUND LAKE PARK, Illinois
--
Police said Saturday that a northern Illinois stay-at-home mom and wife left
to take her teenage daughter to a friend's house on Friday, April 15,
and that her husband didn't call to report her missing until Saturday.
Early in the afternoon 34-year-old Melissa Ann Best, the married
mother of two teens and a stay-at-home mom from Round Lake Park, was
preparing to go shopping for groceries for dinner that evening.She and her 15-year-old daughter went to Woodman's in Kenosha,
purchased groceries, then returned home and started putting the
groceries away. It was then that her daughter asked Melissa to take her
to a friend's house nearby.
Melissa drove her daughter to the Rosewood Apartments located at
216 W Forest Avenue, Round Lake Park, in her green 1993 Pontiac minivan.
She left ingredients for dinner out on the counter.
At 1 p.m. Friday, Melissa's van was last seen on surveillance video
driving away from a pizza parlor located near the Rosewood Apartments.
Melissa has never been seen or heard from since.
What is concerning to police, though they do not consider him a
suspect at this time, is that her husband Clint did not call to report
his wife missing until the following day.
Clint claims it's not unusual that his wife would go spend the
night with friends or relatives, but that she would normally call him.
The Sun Times
reports Clint claims he fell asleep Friday night and when he realized the next day that she hadn't called, he notified police.
Police are concerned, though Round Lake Park Police Chief George
Filenko says at this point it's early in their investigation. He said he
spoke to Clinton Best Friday morning and that he was making more fliers
to pass around the area.
Clint said it's like his wife "fell off the face of the earth." Clint is a Round Lake Park machinist.
"We've been checking Facebook, and there's been no activity. We're into a week now. That's the unusual part," Filenko said.
There has been no sign of the van since it was seen on surveillance
video, which is very concerning to police. Round Lake Park Police Chief
George Filenko said she was driving a green 1993 Pontiac minivan with
Illinois license plate number A 770-40.
Authorities continue searching for clues into her disappearance. On
Friday they were combing over surveillance videos that might provide
answers.
Another problem police are running into, Filenko said, is that
Melissa's cell phone minutes had expired days earlier and she didn't
have credit cards. She left no electronic trail.
Police have put her information into state and national data bases.
"We're following leads, we're going back to high school acquaintances,"
Filenko said.
Melissa has had no contact with friends or family members for over a
week. "We know she is a dedicated mom to both kids, but hasn't contacted
them. This is completely out of character for her," Filenko said.
Melissa has been married to her husband for 18 years, stays home with
her children, and takes classes at the Grayslake campus of College of
Lake County.
She was last seen wearing a grey hooded pullover with "Chicago" printed on the front and blue jeans.
Melissa has brownish blond hair and hazel eyes. She is 5'4" tall.
If you have any information on Melissa's whereabouts or if you have
seen her since she vanished please call Round Lake Police at (847)546-7275.
Melissa Ann Best missing Round Lake Park mother
http://www.examiner.com/missing-persons-in-national/melissa-best-stay-at-home-mom-goes-missing-husband-waits-a-day-to-call-police

kiwimom

Supreme Commander of the Universe With Cape AND Tights AND Fancy Headgear






on case of missing Round Lake Park momUpdated at 09:55 PM today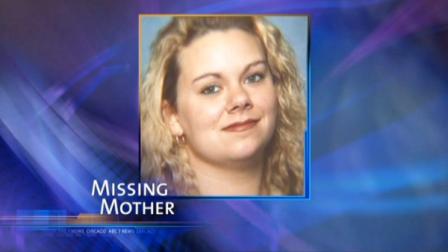 Tags:

April 25, 2011 (ELGIN, Ill.) (WLS) -- The FBI has been asked to help in the case of a woman who has been missing since last week.
Melissa Ann Best hasn't been seen since she dropped one of her children off at a friend's last Friday. Her husband and friends have put up a Facebook page hoping it will lead to information on her whereabouts. Best is from Round Lake Park.
An FBI spokesman says the request for federal help may mean the police don't think Best left on her own.
Related Content
Story: Round Lake Park mom missing a week
"If they have evidence that they think it's a runaway, a minor or an adult and they left intentionally, voluntarily on their own, generally they're not going to be asking for our help," said Ross Rice, FBI.
Best is unusually hard to track because she doesn't have a cell phone or credit cards.

Annabeth

Supreme Commander of the Universe With Cape AND Tights AND Fancy Headgear





Job/hobbies

: Being a Dingbat takes all my time



Just received a call from my daughter who lives in Grayslake, IL.....LE found the body of Melissa Best in her van in the parking lot of an apartment building today 4/26/2011, in Grayslake, IL. It appeared Melissa who lived in Round Lake Park, IL had died from an overdose. But police are investigating as they do not believe she died where her body was found. Will update when I get more information. Melissa was the mother of two.

Annabeth

Supreme Commander of the Universe With Cape AND Tights AND Fancy Headgear





Job/hobbies

: Being a Dingbat takes all my time



Posters note: Thanks Annabeth. Very sad news.

A suburban mother missing for more than a week died
the day she was last seen, Round Lake Park's police chief said Tuesday
during a news conference.
Chief George Filenko said the body of Melissa Best, 34, was found Monday evening in the parking lot of a
Grayslake apartment complex. Best's body was found in the back seat of her van. Police discovered the van and her body between 6:50 and 7 p.m.
"We have evidence leading us to believe that Melissa died in Waukegan and was driven to a location in Grayslake," said Filenko.
Based on leads, Best voluntarily went to the Crossland Economy Studios in Waukegan to meet someone, and
"at that point, something went wrong," Filenko said. A preliminary autopsy report says she was found with opiates in her system.
The stay-at-home mother of two had not been seen since April 15
,
when she dropped off her daughter at a friend's house. Police say she
then drove to Waukegan, where she met two people who she knew for some
time.
"This has been an extremely long, intense investigation," Filenko said, "with little or no information."
"We were hoping for the best, but unfortunately this concluded not the way we wanted to," he said.
There were no credit card or phone records to aid the investigation, so Facebook played a big role, Filenko
said, pointing to Best's friends and family who provided information and leads.
Police are calling the case a death investigation, not a homicide case, but two people are being questioned
and are considered "persons of interest." They could face charges.
Filenko said Best's husband worked closely with police and is "completely devastated." Filenko couldn't
say whether her husband knew who Best was meeting on April 15.
An autopsy is planned for 1:30 p.m. Wednesday. Filenko says he hopes it will offer "conclusive info
about what occurred." Toxicology results are pending seven to 10 days after the autopsy.
Source:
http://www.nbcchicago.com/news/local/Body-of-Missing-Mom-Tested-Positive-for-Drugs-120709024.html#ixzz1KfdroRWq

kiwimom

Supreme Commander of the Universe With Cape AND Tights AND Fancy Headgear






Two relatives of a mother whose body was found in a van in Grayslake were charged Thursday.
34-year-old Melissa Best from Round Lake Park went missing back on April
15th. Her body was found 10 days later in the back of her own minivan
in Grayslake.
Investigators say she died of a drug overdose, likely
heroin
.
Thursday, Round Lake Park police revealed that two of Best's own relatives will be charged in connection with her death.
Her brother-in-law, 37-year-old Charles Best is charged with concealment
of a homicide. His wife, 33-year-old Sherry Best is charged with drug
induced homicide and concealment of a homicide.
Police say both suspects have admitted to their participation.
Police say Sherry Best was present when Melissa injected heroin into her
own arm. Investigators say after the mother of two went unconscious
and Sherry Best didn't call an ambulance or try and get her to a
hospital.
Charles Best was at work at the time, but police say he and his wife
worked together to carry the body out of the apartment and into the
minivan. Police say Charles drove the body to Grayslake while Sherry
followed in another car.
Thursday, Melissa Best's husband Clinton released a statement saying,
"To allow someone to die and then hide her body for ten days shows just
how heartless and cowardly these people are."
Both suspects are scheduled to appear in bond court
http://www.wgntv.com/wgntv-melissa-best-charges-missing-mother-may12,0,4004960.story

kiwimom

Supreme Commander of the Universe With Cape AND Tights AND Fancy Headgear






---
Permissions in this forum:
You
cannot
reply to topics in this forum