Woman arrested in case of dead infant found in duffel bag floating in Missouri pond
HIGBEE, Missouri - A Missouri woman has been arrested following the discovery of an infant's body inside a duffel bag floating in a small pond.
Officials with the Missouri State Highway Patrol said somebody called police around 4:15 p.m. Sunday when they found the duffel bag floating in a small pond about two miles west of Higbee, Missouri on Route H.
The babyís cause of death was not immediately clear, officials said. The childís race and sex were not released.
The body was taken to the Boone County Medical Examinerís Office, where an autopsy was scheduled for Monday. Results of an autopsy had not been announced late Monday afternoon. However, officials said based on the condition of the body, it appears the baby died in the past few days
The investigation led Monday to the arrest of a 25-year-old woman from Moberly. That's about nine miles from the small town of Higbee, where the baby's body was found.
The woman's name was being withheld while charges were pending.
The Highway Patrolís Division of Drug and Crime Control is assisting Randolph County in the investigation.
http://www.nbcactionnews.com/dpp/news/state/missouri/dead-infant-found-in-duffel-bag-floating-in-missouri-pond

mermaid55

Supreme Commander of the Universe With Cape AND Tights AND Fancy Headgear






Charges have now been filed against a Missouri mom accused of wrapping her infant son in a duffel bag and dumping his body.Twenty five year old Cassidy Nicole Ann King of Moberly is charged with abandonment of a corpse.Investigators found the baby's body yesterday in a pond in the central Missouri town of Higbee..They
also found a towel with King's name on it with the infant's body. A
coroner estimates the child was in the pond for three weeks.King is being held a on 20-thousand dollar cash bond.
http://articles.kspr.com/2011-05-10/pond_29530566

kiwimom

Supreme Commander of the Universe With Cape AND Tights AND Fancy Headgear






Moberly woman charged has shady past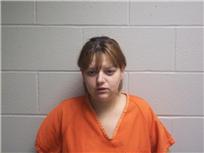 MOBERLY, MO. -- The Moberly woman charged with abandoning a newborn baby's body in a pond will be back in court later this month.
Cassidy King appeared with her attorney in a Randolph County courtroom Wednesday afternoon.
She pleaded not guilty to the charge.
On Sunday, King's sister found the baby boy dead in a duffel bag in a pond.
"When I heard about it, it was shocking," a high school friend said.
25-year old Cassidy King was a childhood friend and the woman told us kings seemed like a teenager with a wild side.
Just like a partier, just wanted to party all of the time, wanted to have fun, do teenage things," King's high school friend said.
Her high school friend said she doesn't remember King ever wanting children.
Other people Moberly said King wore loose clothing and they had no idea she was pregnant.
"When people found out that it was her that had come across all of this, everybody was like, she was pregnant? Wow," King's high school friend said.
Court documents listed King's address on Madison Street in Moberly. Those same documents said King admitted to having her baby at home several weeks ago.
"I do know there was a lot of yelling and threats of calling the police on each other," King's neighbor Ernie Carter said.
Neighbors said there was a constant flow of people in and out of King's home on Madison Street and said they suspect drug activity.
In fact, online court records show in 2009, King pleaded guilty to trying to steal Anhydrous Ammonia, a key ingredient in making meth.
She's currently serving a five year probation.
While King is not charged with killing her own own child, neighbors said desperate women have other options.
"Really, I just wished she asked for some help," one neighbor said.
"People are sick, sick people, I mean to do that to a baby, whether she killed it or just tried to hide it, I don't know. It's not this neighborhood," Carter said.
King is set to appear in court again May 23.
http://www.connectmidmissouri.com/news/story.aspx?id=616691

mermaid55

Supreme Commander of the Universe With Cape AND Tights AND Fancy Headgear






http://centralmoinfo.com/pages/12864539.php?contentType=4&contentId=10420100


Posted: Tuesday, 17 April 2012 4:20PM



JUDGE GEBHARDT ASSIGNED TO CASSIDY KING CASE




Brian Hauswirth Reporting



Judge Mason Gebhardt has been assigned to the case of a Moberly woman accused of killing her newborn baby last year by throwing his body into a pond near Higbee.

26-year-old Cassidy King is charged with second degree murder for the death of her newborn baby, identified in court papers as "B.K." She has pleaded not guilty in Randolph County Circuit Court. County Prosecutor Mike Fusselman says the murder happened between April 15 and May 8, 2011. The felony complaint alleges that King "knowingly caused the death of B.K. by injuring him and or throwing him into a pond in a weighted dufflebag." The pond is in the 1600 block of Route H near Higbee.

King's attorney appeared in court Monday. The courts approved Fusselman's request for a change of judge, and Gebhardt was assigned to the case. King's next court date is scheduled for May 2 in Huntsville. She remains incarcerated in Vandalia, because the courts revoked her probation for stealing anhydrous ammonia.



Accused killer Cassidy King (photo courtesy of the Missouri Department of Corrections)


Watcher_of_all

Supreme Commander of the Universe With Cape AND Tights AND Fancy Headgear





Job/hobbies

: Hoarder Hunting



---
Permissions in this forum:
You
cannot
reply to topics in this forum