The father of a 3-month-old girl found unresponsive last month at her South Side home was charged Tuesday with her murder.Donald
Hall, 35, of the 1700 block of East 84th Place, was charged with one
count of first-degree murder, police said. He is the father of Aurora
Hall.Aurora, 3 months, was found unresponsive at the home on East 84th Place
and pronounced dead at 10:32 p.m. on Oct. 30 at University of Chicago
Comer Children's Hospital, according to the Cook County Medical
Examiner's office.An Oct. 31 autopsy determined Hall died of a subdural hematoma from
blunt head trauma and child abuse, according to the medical examiner's
office, which ruled her death a homicide.Sources said the girl was choked.Police responded to Aurora's home about 3:45 p.m. on Oct. 30 after her
mother called 911. The mother told police the child was being fed when
she became unresponsive, according to police News Affairs Officer
Michael Fitzpatrick.The Illinois Department of Children and Family Services was
investigating, and has had no prior contact with the family, according
to department spokesman Kendall Marlowe. There were no other children
living in the home.Hall is scheduled to appear for a bond hearing in Violence Court (Branch 66) later Wednesday.Calumet Area detectives were investigating.

TomTerrific0420

Supreme Commander of the Universe With Cape AND Tights AND Fancy Headgear





Job/hobbies

: Searching for Truth and Justice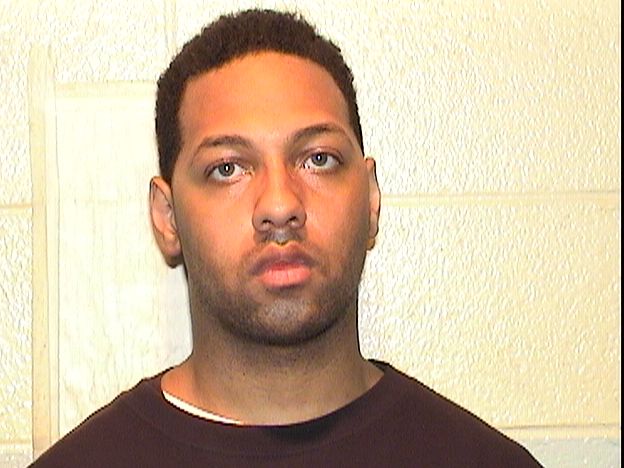 Individual Inmate Report
| | | | | | | |
| --- | --- | --- | --- | --- | --- | --- |
| Jail I.D. # | Inmate Full Name | Date of Birth | Race | Gender | Height | Weight |
| 2009-1111136 | HALL, DONALD | 07/11/1974 | BK | M | 600 | 185 |
Booked Date

Housing Location

Visiting Day / Time

Bail Amount

11/11/2009

09-3H-3-325

- Call 773-869-7100 for Visit Information

2,000,000




Charges

720 ILCS 5/9-1(a)(1)

mermaid55

Supreme Commander of the Universe With Cape AND Tights AND Fancy Headgear







mermaid55

Supreme Commander of the Universe With Cape AND Tights AND Fancy Headgear







mermaid55

Supreme Commander of the Universe With Cape AND Tights AND Fancy Headgear







mermaid55

Supreme Commander of the Universe With Cape AND Tights AND Fancy Headgear







mermaid55

Supreme Commander of the Universe With Cape AND Tights AND Fancy Headgear







mermaid55

Supreme Commander of the Universe With Cape AND Tights AND Fancy Headgear






---
Permissions in this forum:
You
cannot
reply to topics in this forum